Many ambitious entrepreneurs are interested in beginning their businesses in the CBD sector, which is not surprising given that the US market alone is predicted to be worth $24.4 billion by 2024.
The challenges these days are far greater than they used to be, but those who work hard can still find opportunities. Whether you're considering starting your own CBD business or have already begun, here are six tips to help you succeed.
1. Know the Rules and Laws Involving CBD
US hemp production was legalized at the end of 2018 under the Farm Bill. CBD products containing hemp-derived CBD can be legally sold across the country if you grow industrial hemp.
But there are also some limitations. First, to make CBD, the hemp you use must not contain more than 0.3% THC. The higher the concentration of THC in a cannabis plant, the more strict the regulations become. Moreover, CBD is legal for recreational marijuana use in 15 states and medical use in 36 states.
In the case of cannabinoids as substances, the regulatory process becomes complicated. Currently, only Epidiolex, a CBD-based prescription drug, has been approved by the FDA.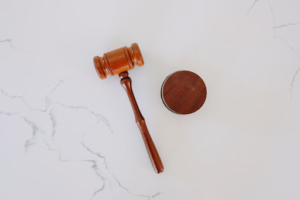 This means that no other CBD company is permitted to make health claims about its CBD products. FDA regulations prohibit marketing products containing cannabinoids as dietary supplements and adding cannabinoids to food.
FDA doesn't permit CBD in food, but they don't take any action against CBD retailers other than sending warning letters for making misleading health claims. A great example of successful companies that have gotten to success by following the rules includes big CBD firms like CBD products.
2. Make Sure Your Business Documents Are Up To Date
You require two kinds of permits to sell CBD online:
 An ordinary business permit: Become incorporated and register your business with your state to begin operating. You should also request a TIN/EIN from the IRS for your newly created company.

A reseller license: Your state may require you to obtain a Reseller's license (certificate) if you intend to buy CBD from wholesalers. 
3. Identify Your CBD Supplier
Choosing a trusted CBD supplier is perhaps the most critical aspect of your e-commerce operation. This can be attributed to several factors.
Firstly, if you plan to sell CBD nationwide, you must ensure it is derived from hemp plants, not marijuana plants. Only a few states allow the latter's sale since they have a higher THC content.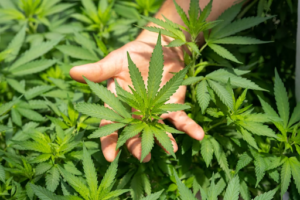 Second, the quality of your CBD product will impact your brand's reputation and customer satisfaction. In fact, 24% of CBD users attributed their purchase decision to the product's ability to produce the "desired effect." You will struggle to win repeat customers when your product fails to live up to its 'effects' promise. 
4. Prioritize Organic Growth
Although some brands can take advantage of paid advertising channels, they can be unreliable. CBD is legal in several countries worldwide, but you cannot promote CBD products through Facebook or Google Ads, which makes acquiring customers much more challenging.
You can grow your business organically with SEO and social media if you focus on long-term growth rather than short-term profit. It might take a while to get results, but having a well-designed and well-written website, offering high-quality content to your customers, and developing a robust social media presence will surely bring consistent traffic for months. 
However, don't try hacking this growth. You need to play the long game if you want to do it right.
5. Develop Relationships with Affiliates and Influencers
It might be irritating when there aren't many paid acquisition channels available, but it forces you to be more inventive when using the channels you have. An influencer marketing campaign and an affiliate program are great marketing channels for CBD businesses.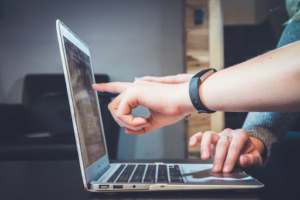 It can be challenging to work with influencers, and some will not want to work with CBD brands due to the stigma attached to cannabis businesses. Working with influencers with large follower counts may seem like a good idea, but these are not always the best ways to get results. It has occasionally been observed that micro-influencers with smaller followings outperform accounts with much larger followings for promoting brands.
Your focus should be on finding influencers with goals similar to yours and whose followers will be interested in your content. As an affiliate program, you can drive targeted traffic to your website and only pay the referral fee when a customer makes a purchase.
6. Subscriptions Can Help You Grow Recurring Revenue
Running an e-commerce company has its drawbacks, one of which is that sales are sometimes erratic. Despite the overall trend line going in the right direction, it is common for income to drop significantly during certain months.
You can add subscriptions to your company's offerings to attempt to alleviate this. There will be more money to put back into the company's growth when there's a predictable monthly income.
Bottom Line
Though challenging, establishing a CBD business is not unattainable. But it needs the appropriate mindset. Even though the initial "Green Rush" is over, small brands still have room to establish themselves within the CBD market and create a lasting business.
You shouldn't get into the CBD industry if you're trying to make quick money. Nevertheless, if you aim to make a difference in the world and are in for the long haul, you're welcome to the club.